Marshall Additives Technologies (MAT), a division of The R.J. Marshall Company, is a leading supplier of innovative and cost attractive inorganic flame retardant and smoke suppressant technologies for the plastics and rubber industries.
Backed by a customer focused Applications and R&D team, MAT is focused on developing and offering reactive combinations of inorganic flame retardant and smoke suppressant products with the aim of enhancing performance and/or reducing cost.
In addition, MAT offers the familiar single chemical products: Antimony Trioxide, Ammonium Octamolybdate, Alumina Trihydrate, Magnesium Hydroxide, Huntite / Hydromagnesite, Zinc Borate, Zinc Stannate and Zinc Hydroxy Stannate.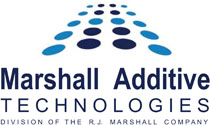 Products
There are three methods for flame retardance:
vapor phase inhibition, solid phase char formation, and quench and cool systems
that work by removing or reducing heat, fuel or oxygen.
Flame Retardant Solutions
We research, develop and manufacture a full line of inorganic flame retardant and smoke suppressant solutions to meet the most demanding requirements across the plastics and rubber industry. This is supported by our deep partnerships with suppliers, leading university departments and industry experts. Thus, allowing for a customer centered approach to support existing products and partnering on new applications or solving formulation challenges.
Commitment to Quality
We strive to achieve total customer satisfaction by assuring that each product delivered or service provided consistently meets or exceeds our established standards. As part of our dedication to quality we will:
Develop and nurture an environment conducive to the highest standards of
quality, commitment, and continue improvement.
Partner with and monitor our vendors and suppliers to obtain the most consistent and
highest quality materials and service.
Use statistical methods to understand and manage the actions of our total organization.
Dedicate ourselves to continuous improvement in all activities of our business.
Continually strive to develop our employees though training and education.
Quality will be achieved though prevention of defects rather than detection.
Contact Us
Current News
July 1st, 2021 The R.J. Marshall Company is pleased to announce that Ravago Chemicals of North America has been appointed as a recognized Distributor for our CASE Market Product lines. Ravago Chemicals of North America represents market-leading specialty chemical and ingredient producers that allow them to deliver creative technical solutions along with the highest level …